Welcome to the enchanting world of pet portrait in costume
This english version onepage regroup all the informations you need about StarAnimal.















































STARANIMAL provides an animal portrait creation service in personalized costume from a simple photo. Personalized portrait, gift card or portrait reproduction, STARANIMAL advises and guides you in our purchase.

WHAT'S NEW ?
Here are the latest customizable models with the animal of your choice. More models in the collections.

THE ARTIST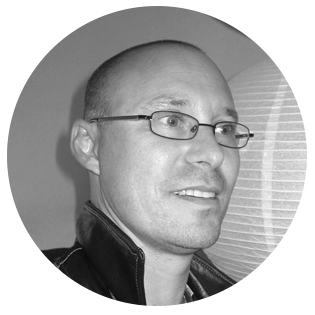 Philippe TYBERGHIEN
Welcome to Star Animal, the site of the animal portrait in costume of the artist Philippe Tyberghien.
Franco / Belgian artist and graphic designer, he developed a passion for animals, decoration and photography at a very young age.
Born in 1967, he studied architecture and art history. As a young graduate, he joined an architectural firm and worked on the visual communication of the projects and studies carried out there. After several years, he turned to design and returned to photography.
The click of the animal portrait will arrive with Uggo his jack russel. The artist's first model, it was thanks to him that he decided to open the Star Animal site in 2009 entirely dedicated to anthropomorphic animal portraits.
He specializes in personalized portraits and quickly responds to numerous requests from individuals and decoration professionals. He is expanding his first collections devoted exclusively to cats and dogs by incorporating a whole range of farm animals, forests and more distant savannas to discover on his ETSY store.
We discover his work through the press, which regularly opens his pages and screens to him (30 million friends, Paris Match, L'Express, France 2, Canal +, etc.).
Without compromise with fashion and trends, it offers several collections with very different styles (classic, black and white, contemporary …) so that everyone can find THE portrait that best suits their desires and temperament. animal.
Today, he lives and works in Paris in the beautiful Montmartre district.
Philippe is involved in animal protection on a personal basis and via Staranimal which pays € 10 to animal protection associations for each custom portrait order and thus helps to fight against mistreatment, abandonment or offering care to the most disadvantaged.
« I created StarAnimal to offer a quality service and very fine portraits. Beware of imitations, compare sites and demand the original. Here nothing is done in China, nothing is done with the chain, nothing is sloppy. Here no rude copy-paste, it's a real artist who painstakingly paints each portrait. Ask for a StarAnimal portrait. « 
Demand quality, demand a Star Animal portrait and beware of imitations.
Philippe Tyberghien
---
COLLECTIONS
HISTORICAL

Give a « museum » touch to your interior with a reinterpretation of the great classics of French, Flemish or Italian painting.

UNIFORM

The prestige of the uniform.

Always impeccable, the military portrait is elegant and refined.

without creases and colorful.

ROMANTIC

The soft colors of the "les romantiques" collection offer you a tender look at the portrait in an old and nostalgic style.

URBAN JUNGLE

Ultra contemporary, this collection is full of pep and rejuvenates the art of animal portraiture.

Perfect for decorating your teen's bedroom!

STUDIO

And why not Black and White, as in the heyday of Hollywood cinema?

Don't we say that these are the most beautiful portraits.

SQUARE ROOM


White square and colored focus to perfectly hang the light will put your dog or cat in the spotlight.

Guaranteed effect at first glance!
---
ADVANTAGES
UNIQUE

Your animal is unique, his portrait too.


You control all the elements of the portrait: costume, decor, colors and shades.

FIDELITY

You will find in the portrait all the details and expressions of your animal.

The photographic quality makes it possible to restore an incredible fidelity.

HAND MADE


T

Made by hand, each portrait requires many hours of work in order to offer you exceptional quality.

BIG CHOICE

The different collections and the wide choice of printing formats allow you to find the portrait that best suits your animal and your desires.

100% FRENCH


Created at Montmartre the famous district of Paris, the STARANIMAL portraits are 100% French. Cock-a-doodle Doo !

ANIMAL PROTECTION


Staranimal pays 10 € for each order of a personalized portrait to a foundation working for animal protection.
---
PRICE
Personalized portrait
The prices include the cost of creating the portrait, the cost of printing the portrait on paper or canvas as well as the cost of preparation and delivery in most European countries (a supplement may be requested for certain destinations as USA). Price identical to all models in collection.
May 22, 2022

prices
All terms of sales are available here.
---
QUALITY and SUPPORT
PRODUCTS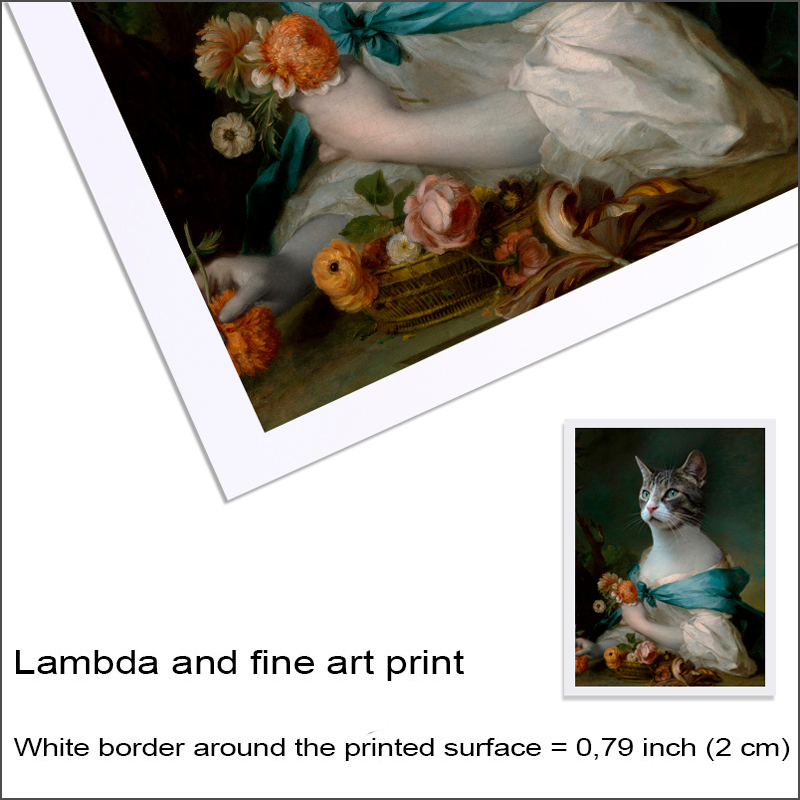 PRINTING ON PHOTOGRAPHIC PAPER : Lambda prints are made on satin RC silver photo paper Kodak of 250 gr / m2 or Canson PhotoSatin Premium RC 270g / m2.
This is the classic transfer printing method on silver paper which is developed by a chemical process (developer, fixer). The prints are then washed and dried. This technology guarantees you very high quality productions and a traditional photographic rendering.
FINE ART PRINT : The works are printed on 100% cotton Hahnemühle Fine art Photo Rag paper (308 gr / m2) with pigment inks.
Unlike silver print, Fine Art printing does not use a chemical process (developer-fixer) but a printing technique (on large printers or plotters) in very high definition guaranteeing stronger contrasts, deeper blacks and color stability over time greater than 100 years.
For prints on paper, a white margin of 2 cm is added to the dimensions of the portrait (example: for a 30 × 40 cm print, the total size of the paper will be 34 × 44 cm). Practical and aesthetic, this white margin brings more value to the work. It offers a more elegant finish to the portrait and makes it easier to hang and place in a master key and a frame.

CANVAS PRINTING : The canvas prints are made on an Ilford Canvas 375 gr / m2 polyester canvas or Hahnemühle Canvas Goya 340g / m2 fixed on a 2 cm thick wooden frame, HP Vivera pigment inks printed in very high definition.
The fabrics are matt. You can opt for a glossy canvas print at an additional cost. Please specify it in order to adjust the quote.
The fabrics are printed with mirrored edges so as not to lose part of the decor in the thickness of the wooden frame.
The fabrics must only be cleaned with a dry cloth, without water or cleaning product. The fabrics must not be varnished.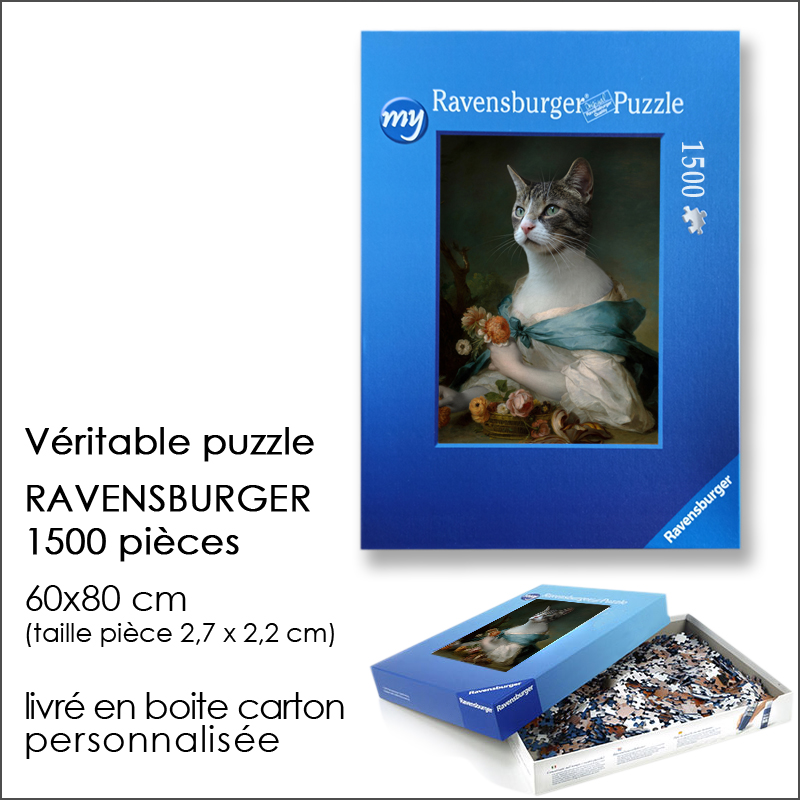 PUZZLE : STARANIMAL portraits are now available in 1500 piece puzzles.
Have fun putting the puzzle together, piece by piece, in premium RAVENSBURGER quality.
The 60×80 cm puzzle is made up of 1500 pieces measuring 2.7×2.2 cm each. What spend long hours of relaxation and pleasure.
To offer or to offer yourself absolutely!
HIGH QUALITY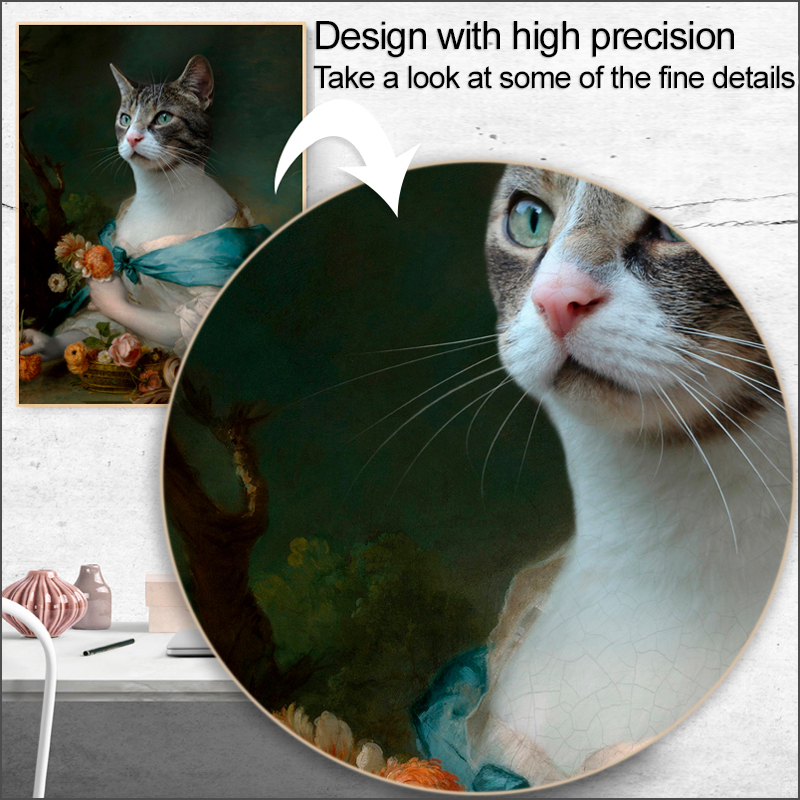 Quality is STARANIMAL's priority.
Each portrait is handmade by the artist. It takes approximately 8 to 12 hours to complete a portrait and sometimes much more if the subject is complex.
Each hair and mustache is carefully drawn to give the animal a lively expression.
No detail is forgotten: it is possible to make small sores disappear or rework a slightly twisted ear on the photo thanks to the magic of digital retouching and of course the artist's know-how.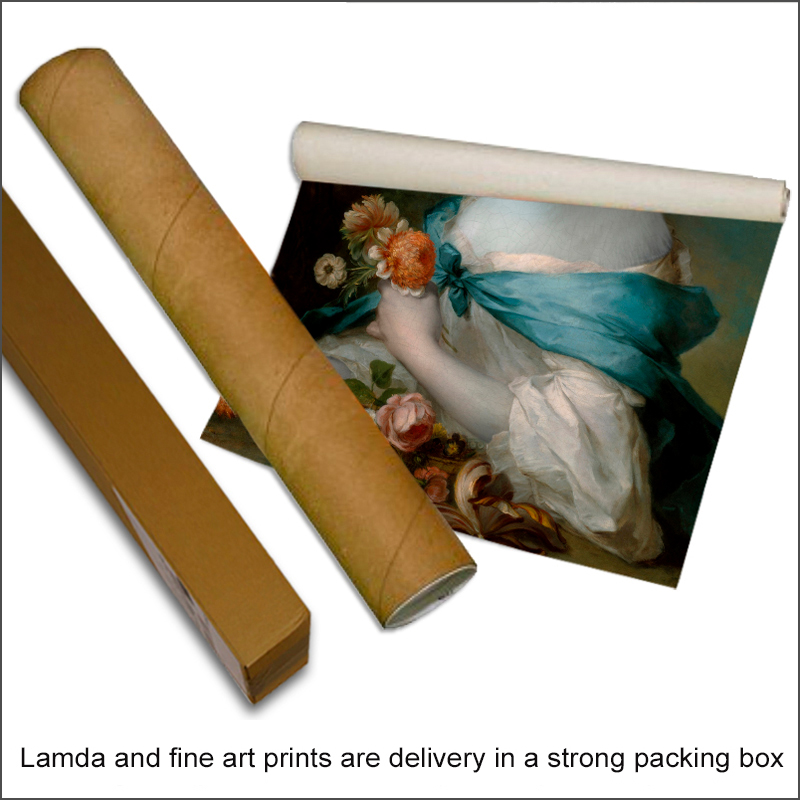 The quality of printing and delivery are also strictly controlled.
STARANIMAL works from the largest professional photographic laboratories to take the greatest care in the manufacture and shipping of your order.
Finally, a package tracking number is provided to you in order to better manage the receipt of your package.
A word from Philippe Tyberghien « I created STARANIMAL to offer you a high quality service and very fine portraits. Beware of imitations, compare the sites and demand the original. Here nothing is done in China, nothing is done in the chain or in the factory, nothing is sloppy. No coarse copy-paste, it is a real artist who paints each portrait meticulously by hand. Ask for a STARANIMAL portrait. « 
---
WHAT FORMAT TO CHOOSE ?
It all depends on the volume of the room, your taste and your budget.
Use small formats in small rooms (small entrance, hallway, hallway …) and choose larger formats (50×70 cm or 60×80 cm for example) for living rooms (living room, dining room, bedroom … .) where you will have a little perspective to admire the work.
If the portrait is hung above a wardrobe, a sofa or a bed, the large dimensions are also better suited because you cannot get up close to admire the work. A medium or large format will give a greater « presence » to the work.
Also think about the frame you will choose and whose dimensions are to be taken into account in the overall dimensions.
Other formats are available on request.
As an example here is a diagram of standard dimensions.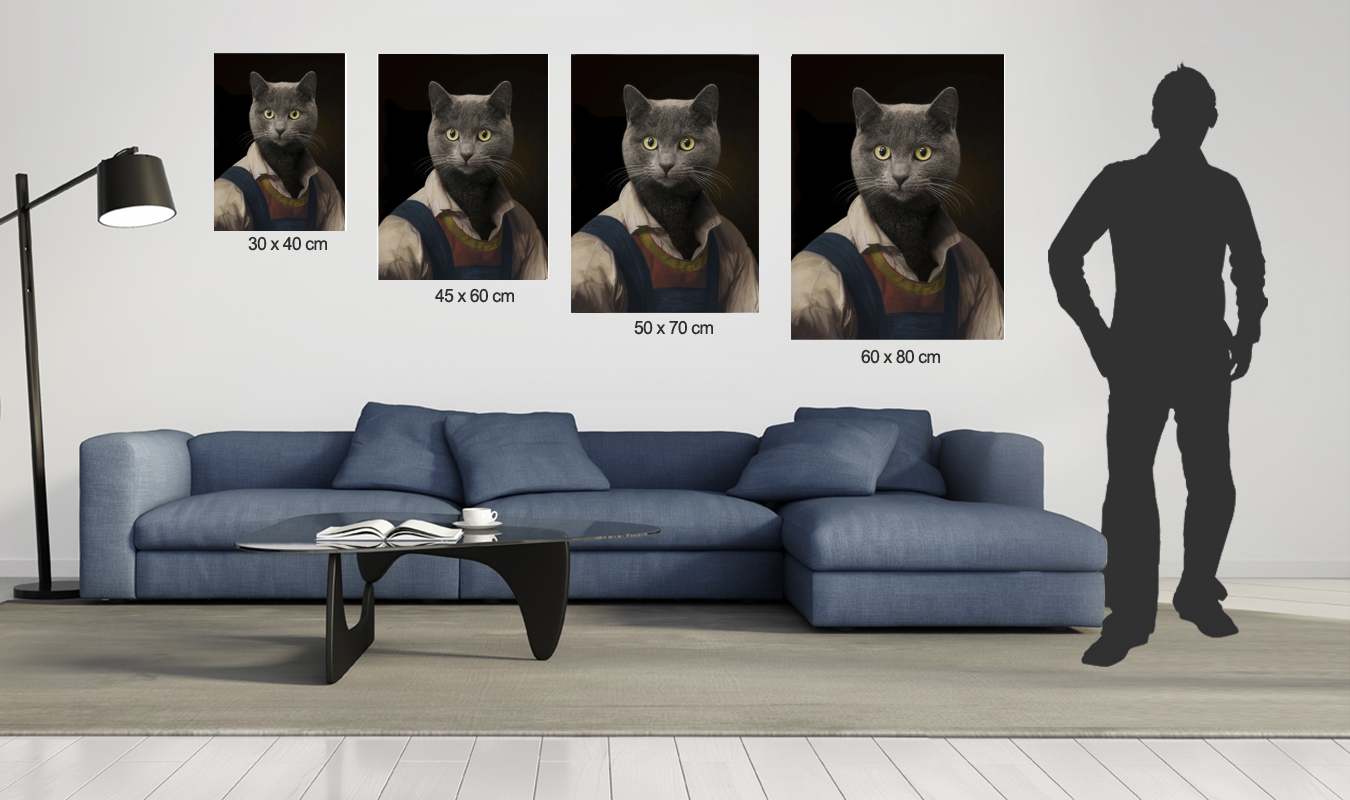 ---
HOW IT WORKS ?
Look at the shop page.
---
PARTNER LABORATORIES
The production of prints and prints on canvas is entrusted to professional laboratories PICTO – IMPRESSION PANORAMIQUE or WHITEWALL
These image professionals work for the greatest photographers and agencies in France and in the world. Their qualified staff and state-of-the-art equipment guarantee an exceptional rendering of the portraits entrusted to them. Each order is controlled manually for a technician.